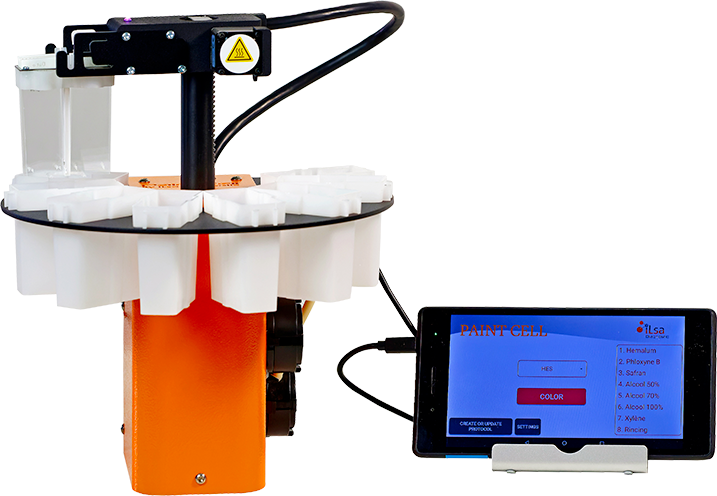 Automate your special staining
PAINT CELL is made to automate your special staining, time consuming, hand-made in your laboratory.
The number of tanks and slides are sized to minimize cost.
iLSA made PAINT CELL as a minimalist and constraint-free automate : open to any stains, no maintenance contract. The touch screen tablet allows you to create and easily launch your staining :
1- Load slides and tanks
2- Choose the staining
3- Click on the "Color" button
That's it !
This automate is A4-sized.
iLsa designs and manufactures instruments and consumables (100% French). iLsa keeps in stock on its site in Besançon all the parts necessary to repair your device within 48 hours.
Your technician can directly contact our Hotline service technicians for online troubleshooting or to make an appointment at your location.